Kicking off the New Year in style!!! Guro Rick Faye at CSP in Coventry !!!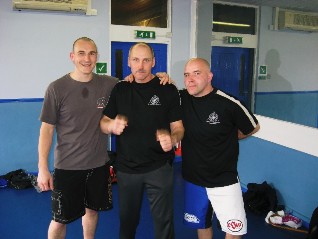 As we are now privileged to be representing the Minnesota Kali Group with our CSP-MKG syllabus, we are delighted to host our very own instructor, Guro Rick Faye for a fantastic 3 hour seminar.
Fri 28th January
7pm to 10pm
CSP - Coventry (Way of the Spiritual Warrior Dojo)
998 Foleshill Road
Coventry
Those wishing to grade in our new CSP-MKG syllabus will ultimately have their grades recognised by Rick Faye and so, this is a perfect opportunity to train directly with the man himself.
Rick will be delivering a masterclass in Panantukan (Filipino Boxing) and Combat Submission Wrestling (CSW).
This seminar is open to Everyone
Price £35.00 per personBCA Members - £30 per person (save £5)
(upon submission of a valid BCA license and grading booklet)
Fellow Club Instructors – Train for FREE
when you bring 5 students or more
CSP Monthly Paying students – only £20 per person
To reserve your place - please visit our website and pay in full or a small deposit
http://www.completeselfprotection.com/Rick-Faye-Seminar-2011.html
or email us at:
info@alpeasland.com
or call / text us on: 07967 000 282
NB: You can pay on the night but we still require you to book your place so, please do get in touch.